Fire out breaks at Lall Bazar in Gangtok, Sikkim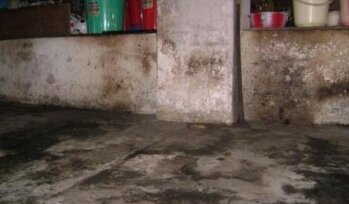 Sikkim Mail
GANGTOK December 17, 2011: Three shops at the Lall Bazar complex were completely ruined by fire due to short circuit early morning on Friday, December 16, 2011. According to the sources, fire brigade immediately reached the spot and controlled the fire in few minutes. The Vice President of Lall Bazaar Hawkers Association Lakpa Sherpa said that three Aaloo Chiwra Shops has been totally destroyed by fire.
The shopkeepers said that the incident took place due to the negligence of the concern department (UD&HD) and if it still remains so the incident will occur again in future. They said that they have been continuously paying the revenue to the department and have been demanding for inclusion of Lall Bazaar area in the Gangtok Municipal Corporation.
According to witnesses, the temporary electricity line seems to be the main reason behind the short circuit. They said that there should be water pipes and training should be imparted to the shopkeepers to fight fire during emergency.
Later Mayor KN Topgay visited in spot and inspected the area. He said that GMC is ready to include Lall Bazar if UD&HD permits. After the incident there was no electricity in the complex and shopkeepers are using candles.
Comment