Northeast-Sikkim and Pranab Mukherjee's Union Budget 2012-13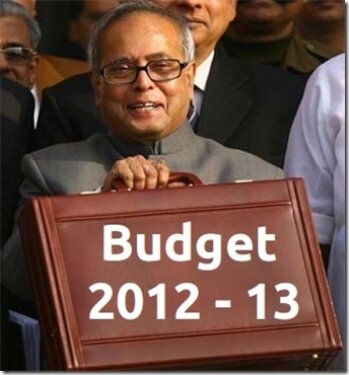 The Ministry for Development of Northeastern Region, DONER has been allocated Rs. 200 crore more than last years amounting to nearly RS. 1700 Crore. The allocation was Rs. 1534 crore in 2010-11. It was increased to Rs. 1550 crore in 2011-12. The Central Plan Outlay of DONER has got Rs. 205 crore, nearly 10 percent more than last years estimates.
Financial Inclusion
2012-13 Union Budget has proposed to extend the "Swabhimaan" campaign to habitations with population of more than 1000 in North Eastern region. It will also be extended in other hilly States and other habitations which have crossed population of 2,000 as per Census 2011.
Finance Minister Pranab Mukherjee said in his Budget speech, "In 2010-11, "Swabhimaan" campaign was launched to extend banking facilities through Business Correspondents to habitations having population in excess of 2000. I am happy to announce that out of 73,000 identified habitations that were to be covered by March 2012 about 70,000 habitations have been provided with banking facilities. With this, over 2.55 crore beneficiary accounts would have been operationalised. The remaining habitations are likely to be covered by March 31, 2012. As a next step, Ultra Small Branches are being set up at these habitations, where the Business Correspondents would deal with cash transactions. In 2012-13, I propose to extend the "Swabhimaan" campaign to habitations with population of more than 1000 in North Eastern and hilly States and to other habitations which have crossed population of 2,000 as per Census 2011."
2 Weavers' Service Centres for Northeast
The Ministry of Textiles runs Weavers' Service Centres in different parts of the country for providing technical support to poor handloom weavers. The current Budget has proposed to set up two such Centres, one each in Mizoram and Nagaland. The Finance Minister also announced a Rs. 500 crore pilot scheme in the Twelfth Plan for promotion and application of Geo-textiles in the North East Region. Geo-textile tubes imported from Malaysia are being successfully used to check erosion in both banks of Brahmaputra as well as against landslides in Nagaland.
Overall Net Resource
Overall Net Resources transferred to State and UT Governments has gone up from revised estimates of Rs. 438788 crore in 2011-12 to Rs. 521294 crore in 2012-13. Rs. 380959 crore Net Resources were allocated in 2011-12.
Defense budget
The Budget has allocated Rs 1.93 lakh crore ($41 billion) as defence spending for the current fiscal. China just a week ago had announced an 11.2% increase in its military budget to $106.4 billion. Last year, the defense budget was Rs 1.64 lakh crore ($36 billion). A major focus in the hike of defense budget would be the northeastern sector bordering China.
The northeastern states will also benefit from increased allocation for state plan outlay for various ministries. Agriculture and Cooperation ministry has been allocated Rs. 9217 crore compared to Rs. 7861 last revised estimates; Panchayati Raj will get Rs. 5050 crore, nearly the same amount last year; Road Transport and Highways has been allocated Rs. 2267 crore compared to Rs. 2159 last year; and ministry of Tribal Affairs nearly Rs. 300 crore more this year amounting to Rs 2517 crore.
Northeastern states also benefited from the Revenue forgone under the Central Tax System under various provisions in Financial Years 2010-11 and 2011-12. In corporate tax profits undertakings set-up in North Eastern States benefited Rs. 1157 crore in 2011-12 compared to Rs. 1055 crore under (section 80-IC) in 2012-13.
Every department has allocated a separate sum for the northeastern region. To see departmentwise allocation to northeastern region click here.
Youth Affairs and Sports' Allocation ministry has got Rs 1152 crore for it in the 2012-13 budget, Rs. 31 crore more than last years. The Youth ministry will be spending Rs 105 crore on Schemes for the Benefit of North Eastern Area and Sikkim.
A lump sum provision of Rs 170 crore has been earmarked to Department of AIDS Control for schemes and projects of the benefit of North East region and Sikkim.
In the power sector Rs 54 crore has been allocated for the Pare Project in Arunachal and Rs 80 crore for the Turial Hydro Electric Project in Mizoram.
Manipur has been allocated Rs 125 crore for its Central Agricultural University (CAU), Imphal. It includes Rs 20 crore for CAU, Barapani. He also announced Rs 2.46 crore for setting up a Joint Electricity Regulatory Commission for Manipur and Mizoram and Rs 145 crore for strengthening of the power transmission system in Arunachal Pradesh and Sikkim.
Mukherjee also allocated Rs 10 crore to Rajiv Gandhi University, department of economics, Itanagar. Apart from enhancing the budgetary allocation for DoNER by Rs 265.06 crore, Mukherjee also enhanced the subsidy to the ongoing Assam Gas Cracker at Leptaka to Rs 1376 crore.
The northeast Budget proposals have Rs 351.50 crore for rural development, Rs 30 crore for panchayati raj, Rs 116 crore for other rural development programmes, Rs 490 crore for Rajiv Gandhi Grameen Vidyutikaran Yojana and Rs 80.52 crore for development of airports.
Comment