Sikkim: Public discussion on paid news syndrome held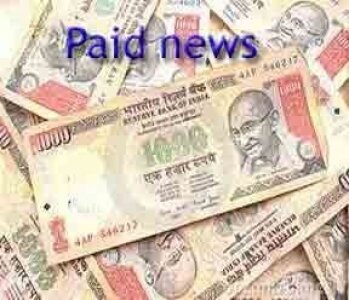 Gangtok, May 8, 2012
Press Club of Sikkim, Journalism and Mass Communication department, Sikkim University jointly organized public discussion today here at capital on paid news syndrome, a challenge to democracy.
During the occasion  member of  Press  Council of India Paranjoy Guha Thakurta,  journalist and author with more than 100 books to his credit, Partha Chatterjee and founder of India's first regional satellite TV channel Asianet Sashi Kumar were present as a key speakers.
While speaking on the issue of paid news Partha Chattarjee informed that there are diverse TV channels in India, and some of the business channels purchase hot news and highlight it in a manner which the ordinary people do not understand. He further added that journalist only can identify the news item. Adding more he said that especially during the election period, many politician use media for their vested interested as a result they pay the journalists to publish and highlight their activities. There are many channels in India who follow this route. "Politician tries to get image boosting write-ups by bribing journalists or publishing houses, it will seriously harm democracy and society as a whole," he said.
Similarly Paranjoy Guha Thakurta said that media have to expose corruption and do work with accountability and transparency. It is during the time of the election that the politician provide publication houses with advertisement in order to highlight themselves, which will affect the democratic set up severely.
Sashi Kumar said that paid news has been posing a serious threat as it is increasing day by day.
Sikkim Mail
Comment